Page 9 - The Preserve at Boulder Hills
P. 9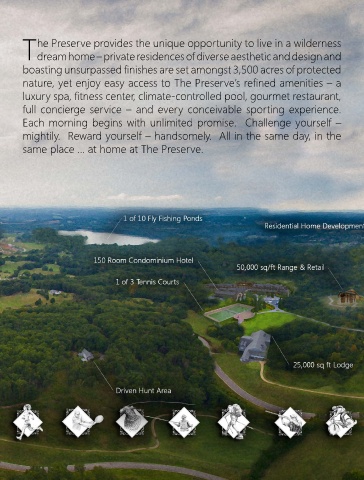 he Preserve provides the unique opportunity to live in a wilderness

           Tdream home – private residences of diverse aesthetic and design and


           boasting unsurpassed finishes are set amongst 3,500 acres of protected

           nature, yet enjoy easy access to The Preserve's refined amenities – a


           luxury spa, fitness center, climate-controlled pool, gourmet restaurant,


           full concierge service – and every conceivable sporting experience.

           Each morning begins with unlimited promise.  Challenge yourself –


           mightily.  Reward yourself – handsomely.  All in the same day, in the

           same place ... at home at The Preserve.