Page 11 - The Preserve at Boulder Hills
P. 11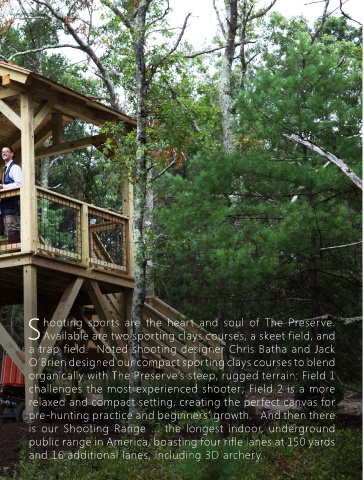 hooting sports are the heart and soul of The Preserve.

             SAvailable are two sporting clays courses, a skeet field, and


              a trap field.  Noted shooting designer Chris Batha and Jack

              O'Brien designed our compact sporting clays courses to blend


              organically with The Preserve's steep, rugged terrain: Field 1


              challenges the most experienced shooter; Field 2 is a more

              relaxed and compact setting, creating the perfect canvas for


              pre-hunting practice and beginners' growth.   And then there

              is our Shooting Range ... the longest indoor, underground


              public range in America, boasting four rifle lanes at 150 yards


              and 16 additional lanes, including 3D archery.